Technology Alliance Partner Program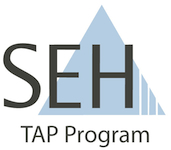 The Technology Alliance Partner (TAP) Program is geared towards all software companies which are interested in a development and marketing partnership with SEH in the areas of innovative technologies and products in the field of software copy protection mechanisms. For an overview of all our TAP partners please visit Current Partners.
Divided across three levels, the program offers diverse opportunities in collaboration with SEH: From the initial marketing campaigns to joint events and road shows – we have the perfect itinerary for every need and for your company as well.
The Basic: Our Bronze Program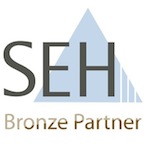 A mutual compatibility test forms the foundations of this program. With the basic program, you receive exclusive access to our PartnerNet which will keep you informed about new innovations with our product portfolio. In addition, the Bronze program includes the valuable linking of your company or product logo on our website. You can use the SEH "Dongle-Server-Ready" logo to support your external communications. Another plus: We will use your software solution to present our dongle server in various places: In video tutorials, screencasts, "webinars", brochures, datasheets and at events. You and your customers can participate in our webinars free of charge. What's more, we will announce our partnership in the SEH newsletter. And the best thing is: The Bronze program is free of charge for you.
The Standard: Our Silver Program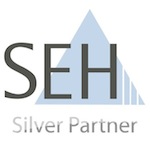 In addition to the benefits of the Bronze program, our Silver program offers an entire series of additional services: You and your product will receive V.I.P. status: You will be given an exclusive telephone number and email address to provide you with direct access to our support team. In addition, we will feature your company and your software solution in a portrait on our website. We will also conduct specific "webinars" with your software in conjunction with our product. The Silver program is rounded out by the creation of user reports, which you can choose to have in video or text form. A press release about the cooperation and our joint solution is the final feature of the package. You will of course, receive a corresponding product from us as a Not for Resale sample.
The Elite: Our Gold Program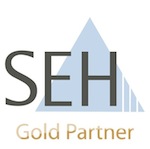 In addition to the services of the Silver program, the Gold program offers you even more benefits: You will be provided with an exclusive contact partner for presales and after-sales in order to optimally market our joint solutions. In addition, we will conduct joint marketing activities with you such as, for example trade fair appearances, road shows, press conferences and professional retail events. In order to provide support for the joint activities, the Gold program offers the entire spectrum of product marketing such as user reports, screencasts, webinars, videos or brochures in which we introduce and provide information about our joint solution – the possibilities are limitless.
Contact and Information
We look forward to your participation in our "Technology Alliance Partner" program. Do you have any questions or concerns? Frederik Hennig looks forward to your email (f.hennig(at)seh.de) and can be reached by phone at +49-(0)521-94226-22.