SEH Computertechnik GmbH: Your Network Specialist

We are SEH from Bielefeld - manufacturer of high-quality network solutions. With over 35 years of experience in the fields of printing and networks, we offer our customers a broad and high-level expertise in solutions for all types of business environments.
We develop and create all products at our headquarters in Germany. The US and UK subsidiaries as well as an extensive network of partners, distributors, and resellers allow for worldwide sales and distribution.
Quality Innovation: Our Products & Solutions
Each of our products is a piece of IT efficiency. Innovative thinking and enjoying challenges characterize our daily actions. We therefore consistently rely on engineering, design and production made in Germany.
Our solutions and products create optimal conditions for our customers to be able to carry out their work more efficiently and smoothly. We have broad and well-founded solution expertise for all professional environments:
USB device server: for controlling USB devices via the network
Dongle server: for network-wide access to USB dongles
Industrial solutions: for the smooth cooperation of different systems
Universal and mobile printing solution
The most comprehensive print server portfolio: for printers, copiers and scanners
OEM: to create customized solutions for individual needs
On the development and sales side, we work closely with many leading printer manufacturers, including:
CITIZEN
EPSON
HP
PSi
ROLAND
Our mission: High-Quality Solutions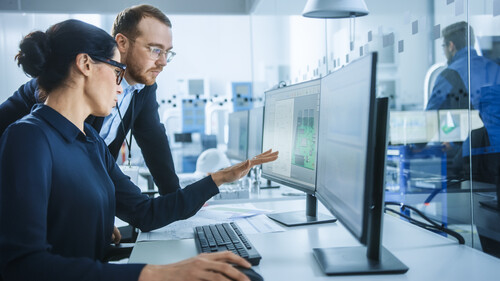 Our mission is to develop and provide high-quality network solutions. We are a reliable partner for every single customer. Innovative and technically advanced products that work perfectly in all environments and application scenarios are designed by us with the greatest care. From ideas we create unique products and solutions that are always tailored to the current requirements of the market.
Corporate sustainability
Taking responsibility is important to us: for our employees, our partners and for our products. We comply with applicable labor laws and regulations. Fair working conditions are our top priority. In order to act ecologically, we use raw materials sparingly.
Over 35 years of experience: Our history & milestones
SEH has been around since 1986 - and our history has been shaped by innovative products right from the start. This quality has always accompanied us, from small companies to service providers with a global network. We have a lot to be proud of but here you can see some of the most important milestones at a glance.