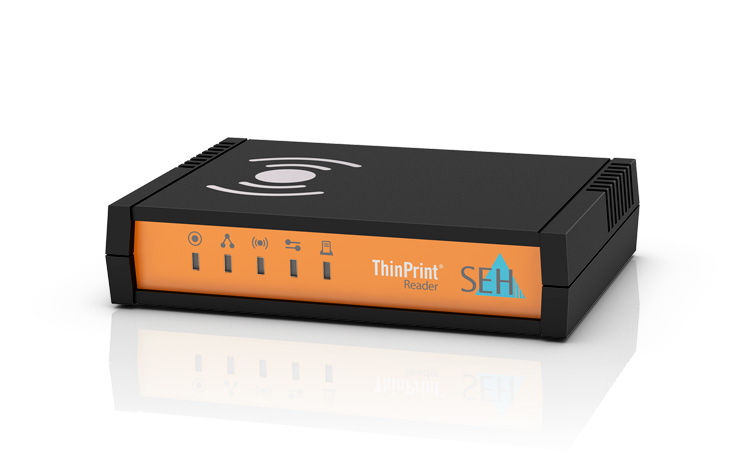 SEH offers two authentication hardwares for different frequency ranges: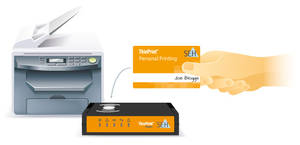 Secure printing now becomes confidential printing: with Cortado's Personal Printing and SEH's authentication hardware ThinPrint Reader TPR-10 and TPR-11!
When using more cost-effective shared printers rather than local printers, printing sensitive data becomes a significant risk. How often do you send a confidential document to a network printer and when reaching it, the printout is already gone? Or shortly after hitting the print button, you discover a typo in your document? With Cortado's pull printing solution Personal Printing you can print much more securely, save costs and remain fully flexible at the same time.
Thanks to the follow-me printing approach, it is possible to collect a printout when you want to, and at a network printer of your choice. Printing only occurs directly at the printer after authentication at the ThinPrint Reader, making sure that you are there to collect your printout. Delete unwanted or unnecessary print jobs before printing and save toner and paper.
ThinPrint Reader and Personal Printing can be seamlessly integrated into any IT environment and can be adapted to particular requirements.