At a Glance
Save time and costs: USB dongles are safe from loss, theft and damage and always available for several users
Virtual USB cable extension via the network for the flexible and independent use of up to eight USB dongles
A direct, safe point-to-point connection via the network, SSL/TLS encryption, access protection and many more security featues protect USB dongles from unauthorized access
Dongles can be assigned to different users, departments, customers etc.
Description
USB virtualization for up to eight USB dongles in Ethernet/Fast Ethernet Networks!
The myUTN-80 Dongleserver is designed especially to make up to eight USB dongles available via the network. It offers many functions for simplifying the utilization and management of dongles.
myUTN-80 is a plug & play solution: Simply connect the device to the network. With the software UTN Manager you manage the attached dongles just as if they were locally connected!
Ideal for operating in virtualized environments!
The myUTN-80 Dongleserver allows you to use dongles in environments where they could not be utilized previously, such as server-based computing infrastructures and environments based on virtualization with VLAN, VMware, Citrix XEN, or Microsoft Hyper-V.
Suitable for use in:
legal and professional offices
medium-sized companies
institutions with dongle pools: universities, schools, etc.
virtual network environments
companies with high security requirements
when there are insufficient USB ports at workstations
for making dongles available to off-site staff
Tech Specifications
Features

For Ethernet/Fast Ethernet (10BaseT/100BaseTX)
8 x USB 2.0 HiSpeed
SEH UTN Manager for fast and simple installation
SEH UTN Manager for

Windows 7 or later except for Windows Server 2008.
Note: Windows 7 and Windows Server 2008 R2:
KB3033929 (https://technet.microsoft.com/en-us/library/security/3033929) must be installed.
OS X respectively macOS 10.9 or later
64-bit Linux systems: *.deb (for Debian-based systems) and *.rpm (for Red Hat-based systems) installation packages are available. A successful installation cannot be guaranteed due to the multitude of Linux varieties! The installation must be carried out on your own. Installation was tested successfully in Debian 8.10, Debian 9, Ubuntu 14.04, Ubuntu 16.04, CentOS 6.9, CentOS 7.4, Fedora 25, Fedora 26, openSUSE Leap 42.3, Oracle 6.9, Oracle 7.4, Red Hat Enterprise Linux 7.4, SUSE Linux Enterprise 12.3

myUTN Control Center (configuration, administration, monitoring and maintenance via browser)
Comprehensive security package: encryption, password protection, access control
Regular software updates, technical support worldwide
Security

SSL 3.0, TLS 1.0/1.1/1.2, HTTPS 802.1X (Ethernet)
Authentication: EAP-MD5, EAP-TLS, EAP-TTLS, EAP-FAST, EAP-PEAP, Cisco EAP (LEAP)
TCP Port Access Control
Certification Management: Self-signed Certificate, Certificate Request, Root Certificate, pkcs(12)
Password Protection
SNMPv3
Device Assignment
Port Key Control
Event Notification
IPv6-enabled
VLAN-enabled
802.1 X authentication
Extras
Technology Alliance Partner Program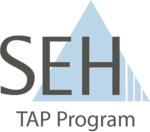 Are you a software provider and interested in a special cooperation with SEH - the expert in network solutions? Do you want to enhance your marketing strategies and get sales support? Then join the SEH "Technology Alliance Partner" Program!
M05200 (EU)
M05201 (UK)
M05202 (US)
M05203 (JP)