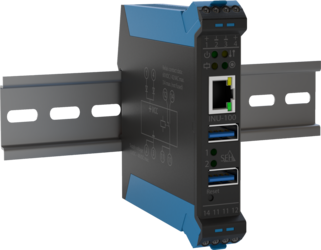 INU-100
The Industrial Solution for USB via Network!
Access to all types of USB devices!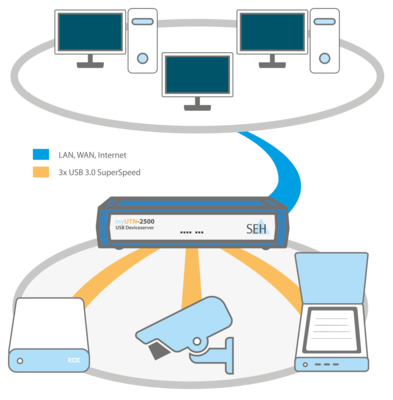 With the myUTN USB Device Servers users access various USB devices in the industry, office, and small office/home office (SOHO) environments via the network:
external disks
dongles
card readers
telephone systems
barcode scanners
medical devices
mobile gauges
output devices
audio/video streaming devices
scanners etc.
All of the USB Device Servers are equipped with the UTN (USB to Network) functionality. This functionality allows the user to access non-network-ready USB devices in the network (USB over IP) and share USB over network.
Benefits:
Location-independent: No location-based restrictions due to USB cable lengths, remote access to USB devices via virtual USB cable extension via the network for up to five devices
Economical: As more users can access a USB device, investment costs for USB devices can be reduced
Secure: Exclusive point-to-point connection with password protection, user list, encryption and more!
User-friendly: Simple installation, configuration, and management with Setup Wizard, UTN Manager, Web Control Center
The core of all USB Device Servers is the UTN Manager software. This software tool allows clients and servers to access and use all USB devices by establishing a connection to the USB Device Server. In this way, the USB devices along with the UTN Manager can virtualize any USB port, USB device, etc.
UTN Manager is suitable for Microsoft Windows, Mac and Linux operating systems!