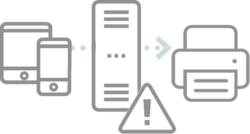 Problem
In educational institutions, a large number of iOS users are connected to the network and the network printers. This makes the administration of users and printing rights rather complex. It poses the question: who can print where?
Solution
With primos you determine who is allowed to print and to which printer by connecting it to your Active Directory. Essentially it can be setup that only Active Directory members are allowed to print and ensure that non-members who can access the WLAN are not able to print. If you wish to implement a finer regulation, you can define which Active Directory member can print to which printer (or not).
Of course guests may also be allowed to print in the network. Just define a guest user in the Active Directory and allow printing rights to this user. Otherwise the guest user does not have any rights. This ensures that the guest does not have other rights in your network.
By the way: Are you using openLDAP® or Apple® Open Directory? No problem – primos also supports these directory services. And if you don't use a directory service, with primos you can also define local users and groups.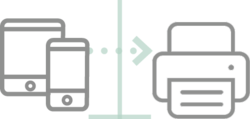 Problem
In office and administrative environments, the network is often built to represent to the organizational structure. In other words: each department has its own subnet and AirPrint® does not work across subnets.
Employees often have mobile iOS devices from which they print that are connected to their department WLAN. However, not every department has its own printer: some printers are shared by departments, or there is even a dedicated printer room, in which the printers are in a separate subnetwork. Additionally, the employees from different departments interact, so it sometimes makes more sense to print from an iOS device to a printer in another department.
However, when printing from iOS devices, the integration of the devices into different subnets is problematic because AirPrint® does not work over subnetwork boundaries. Specifically, this means: It cannot be printed if the iOS device and printer are not in the same subnet!
Solution
Primos offers Wide-Area AirPrint®, a technology in which the subnet boundaries of printing from iOS devices are overcome. Even though the iOS device connected to the department WLAN (subnet), it can still print to a printer, which is integrated into another subnet.
For more information see: Key Feature: Printing over Subnets

Problem
Security plays an integral role for many companies. Particularly in office and administrative environments, sensitive data must be transferred securely over the network. For mobile printing, the transfer of data from iOS® devices to the printer must be protected.
Solution
With primos, you can easily encrypt print data, making your data safe and secure. The entire transfer from the iOS® device to primos you will be using "Secure AirPrint®". The configuration is simple: a single checked box ensures complete data security through Point-to-Point-Encryption (P2PE).
By the way: Unlike many other solutions, primos does not use a cloud! Your sensitive print data remains in your local network at all times. Of course, primos also offers a wide-ranging security package with many other security features!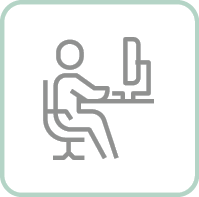 Integrate mobile devices into the company's security concept
Print signed documents in customer service
Secure printing of sensitive data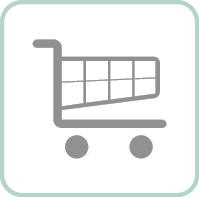 Document movement of goods
Warehouse documentation in logistics
Print invoices from sales
Print from POS printers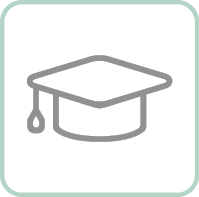 Easy management of users and printing rights
Integrate secure printing to the institutions security concept