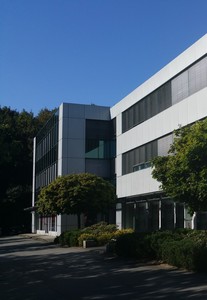 SEH is a manufacturer of high quality network solutions. With over 35 years of experience in printing and networks we possess broad and profound solution skills in these areas for all types of business environments:
Solutions for industrial applications: USB to Ethernet, Serial to Ethernet
primos, the universal, enterprise printing solution from SEH
the most comprehensive print server portfolio for all types of networks and all types of printers, copiers, and scanners
myUTN USB device servers for accessing USB devices via the network
We develop and manufacture all products at our headquarters in Germany. Worldwide distribution is via our US and UK subsidiaries and an extensive network of partners, distributors, and resellers.
In development and sales, we closely co-operate with many leading printer manufacturers, including CITIZEN, EPSON, HP, KYOCERA DOCUMENT SOLUTIONS, PSi, ROLAND and ZEBRA.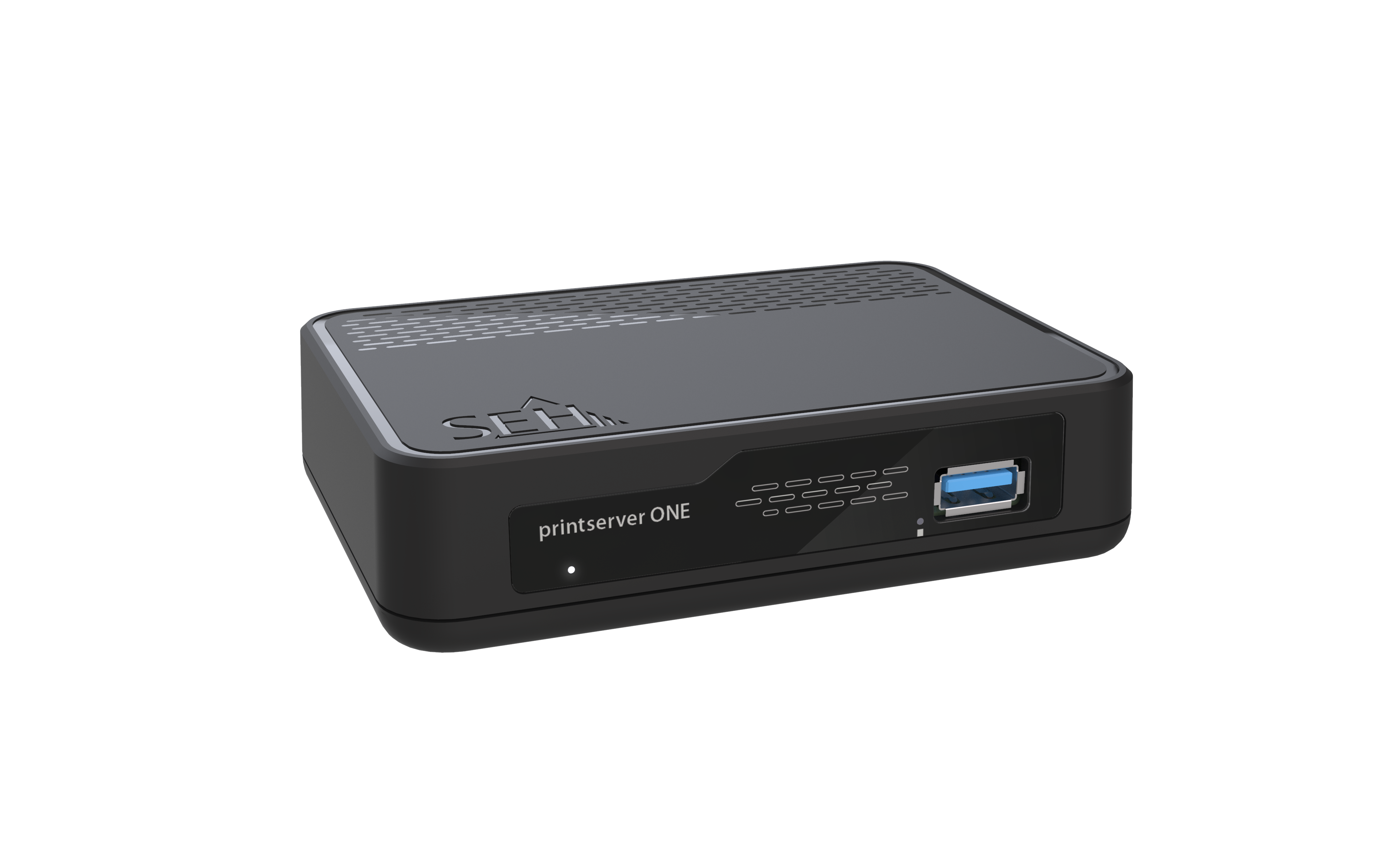 printserver ONE: flexible and secure usage of printing systems in any work environment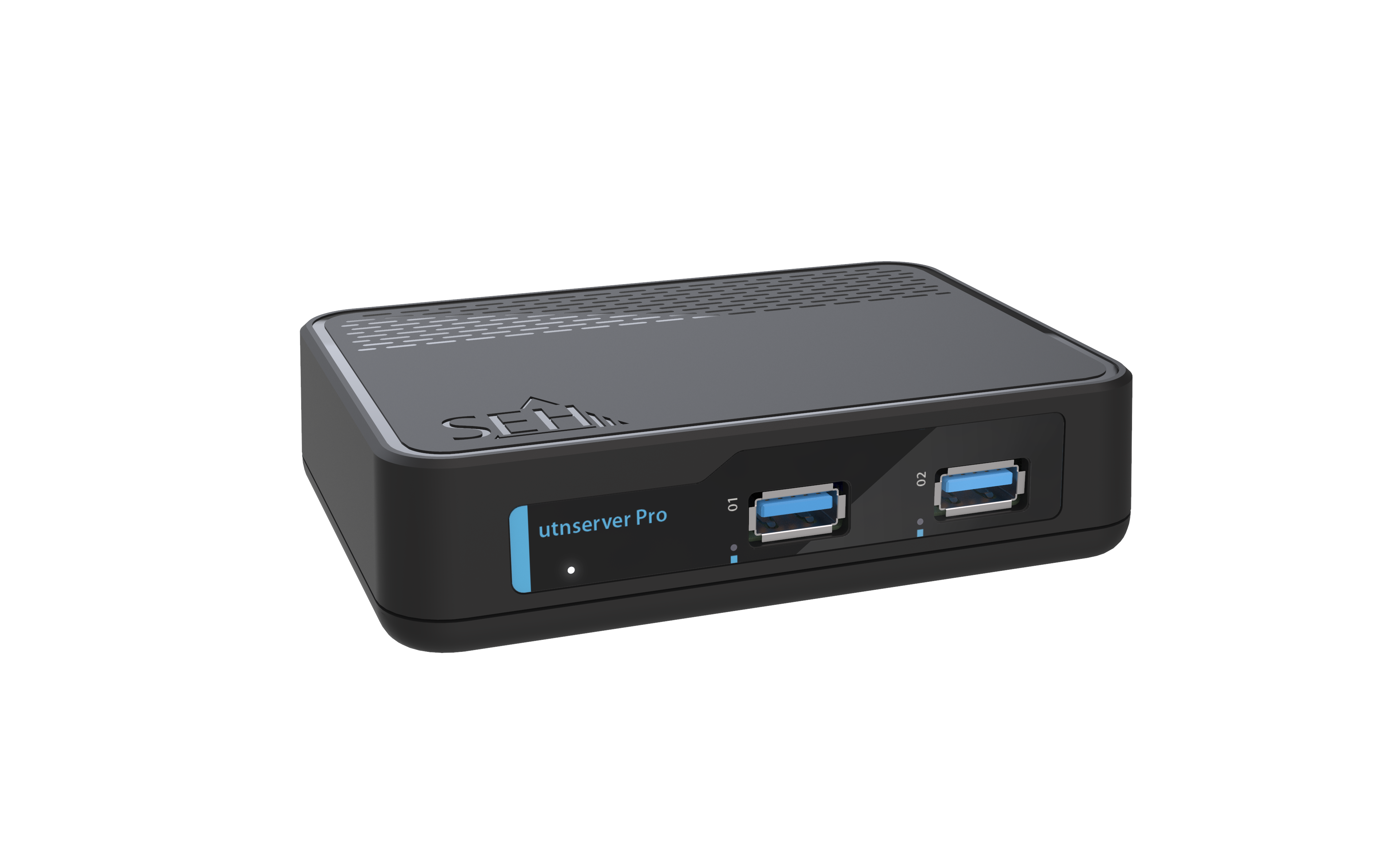 Remote solution for the connection of local USB devices: utnserver Pro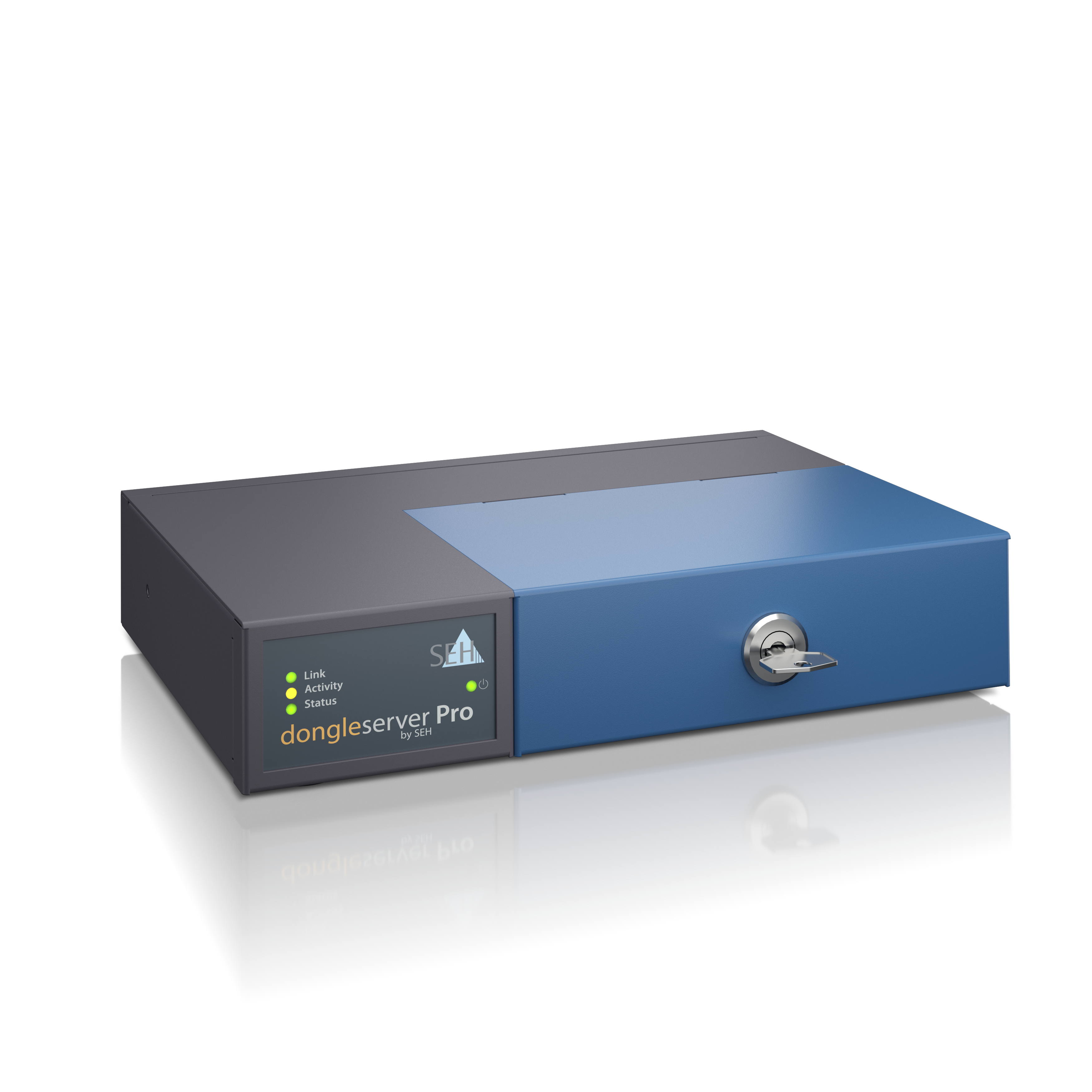 The next dongleserver generation: dongleserver Pro introduced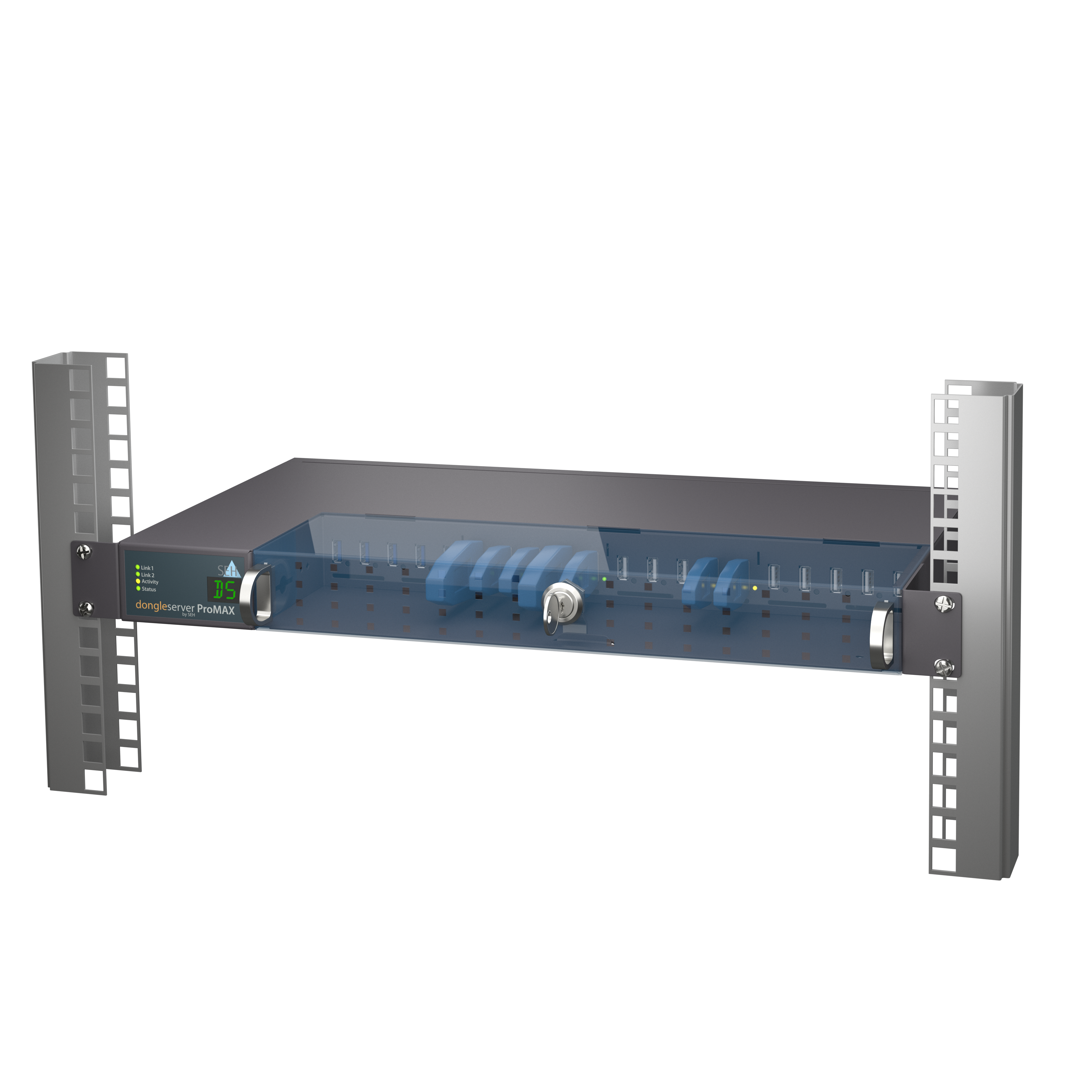 The next dongleserver generation: dongleserver ProMAX introduced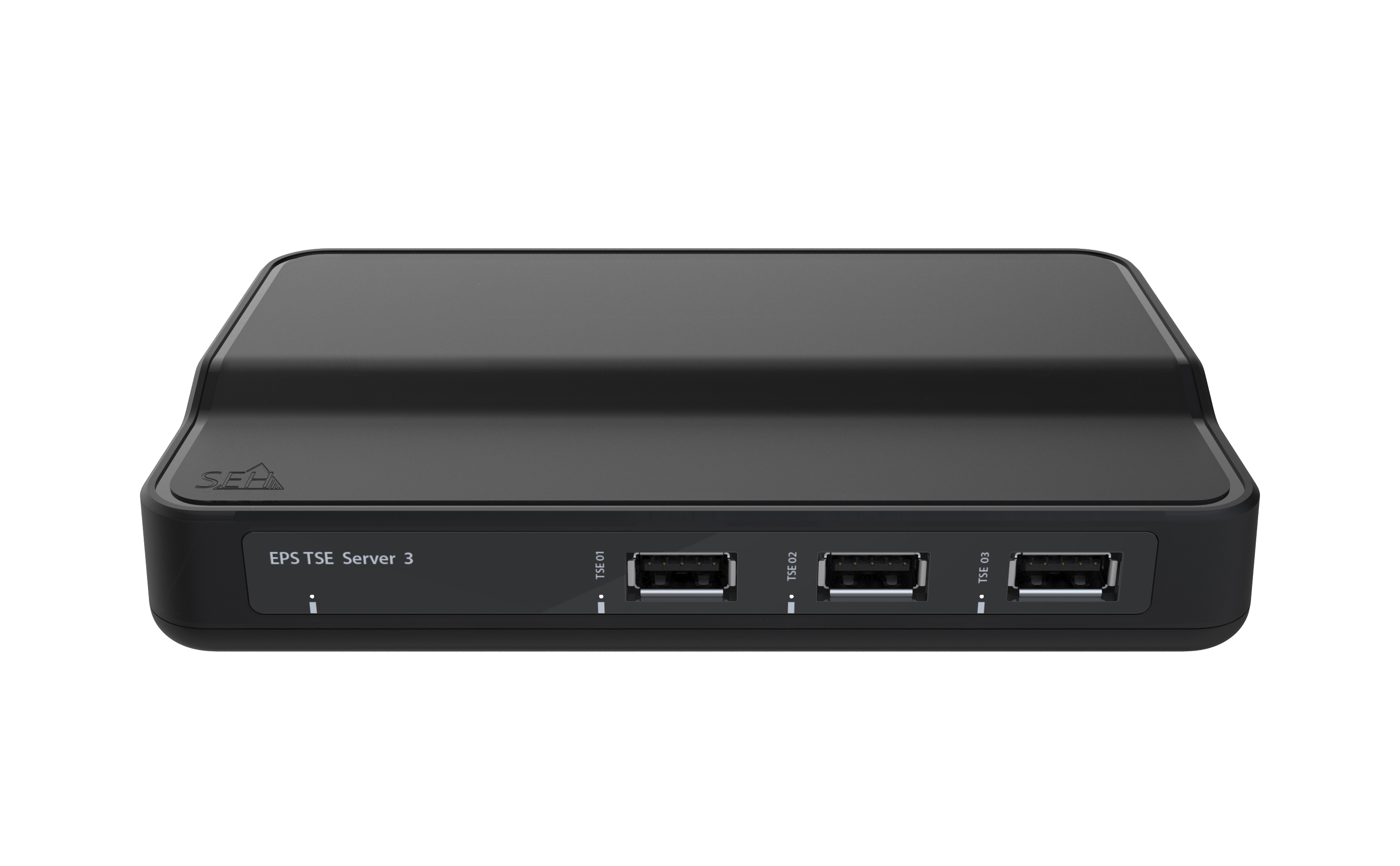 Fiscal Server: EPS TSE Server 3. It is currently a solution for the German market.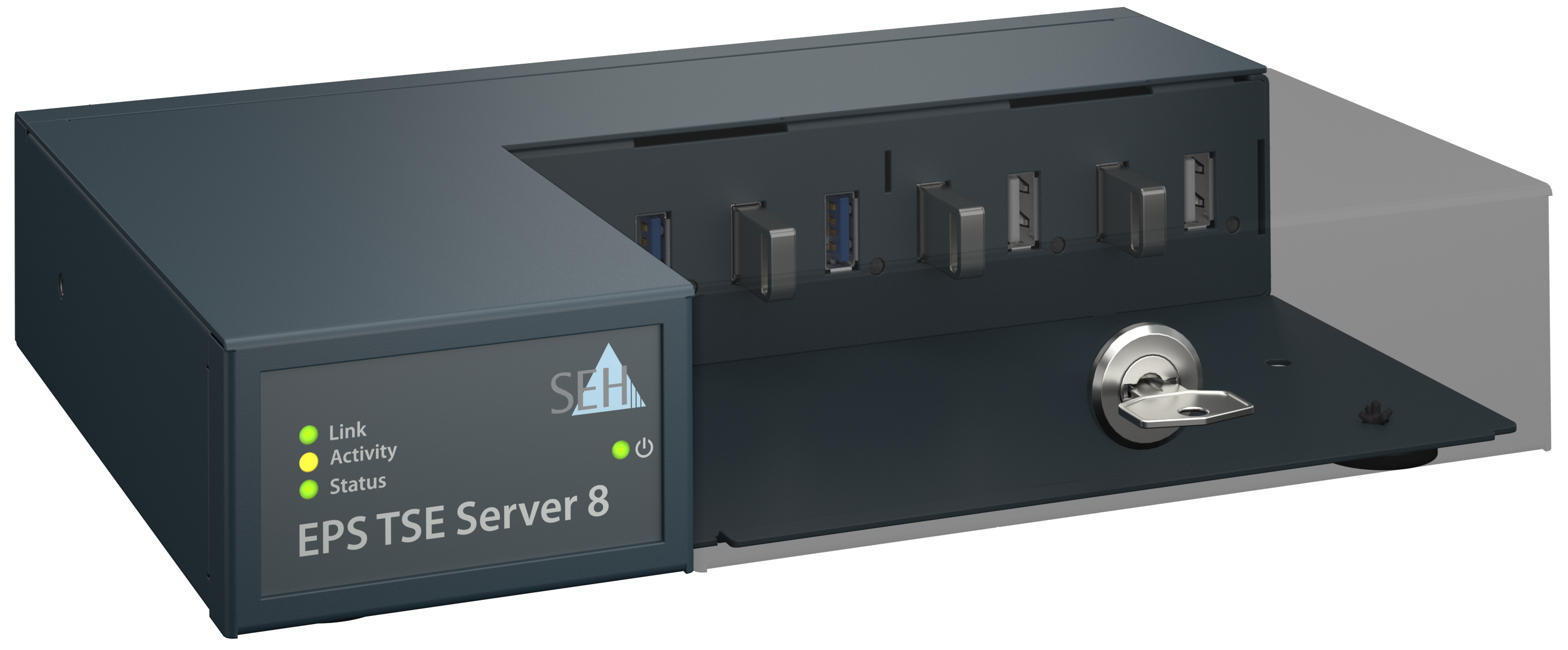 Fiscal Server: EPS TSE Server 8. It is currently a solution for the German market.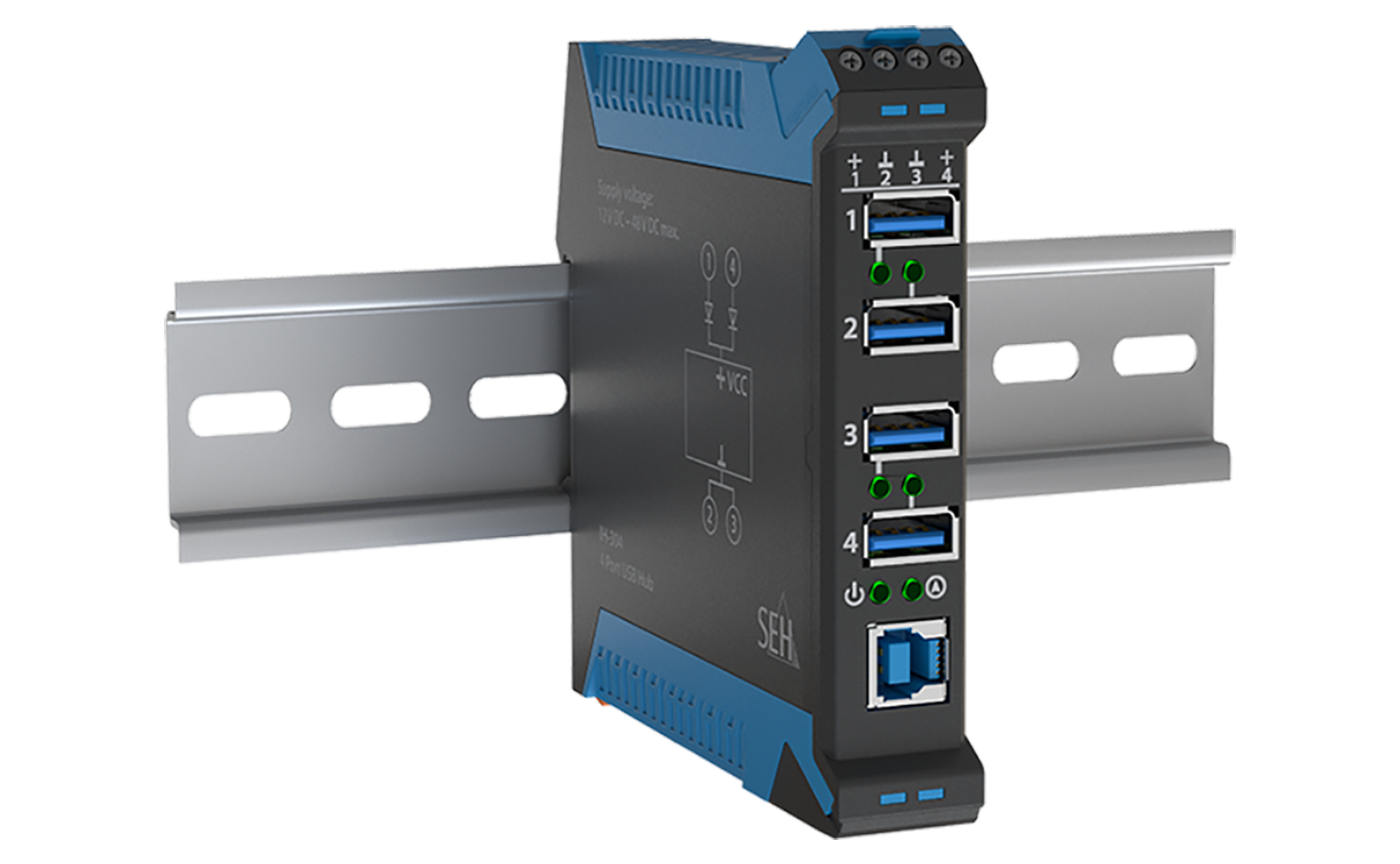 IH-304 introduced - USB Hub for industrial environments.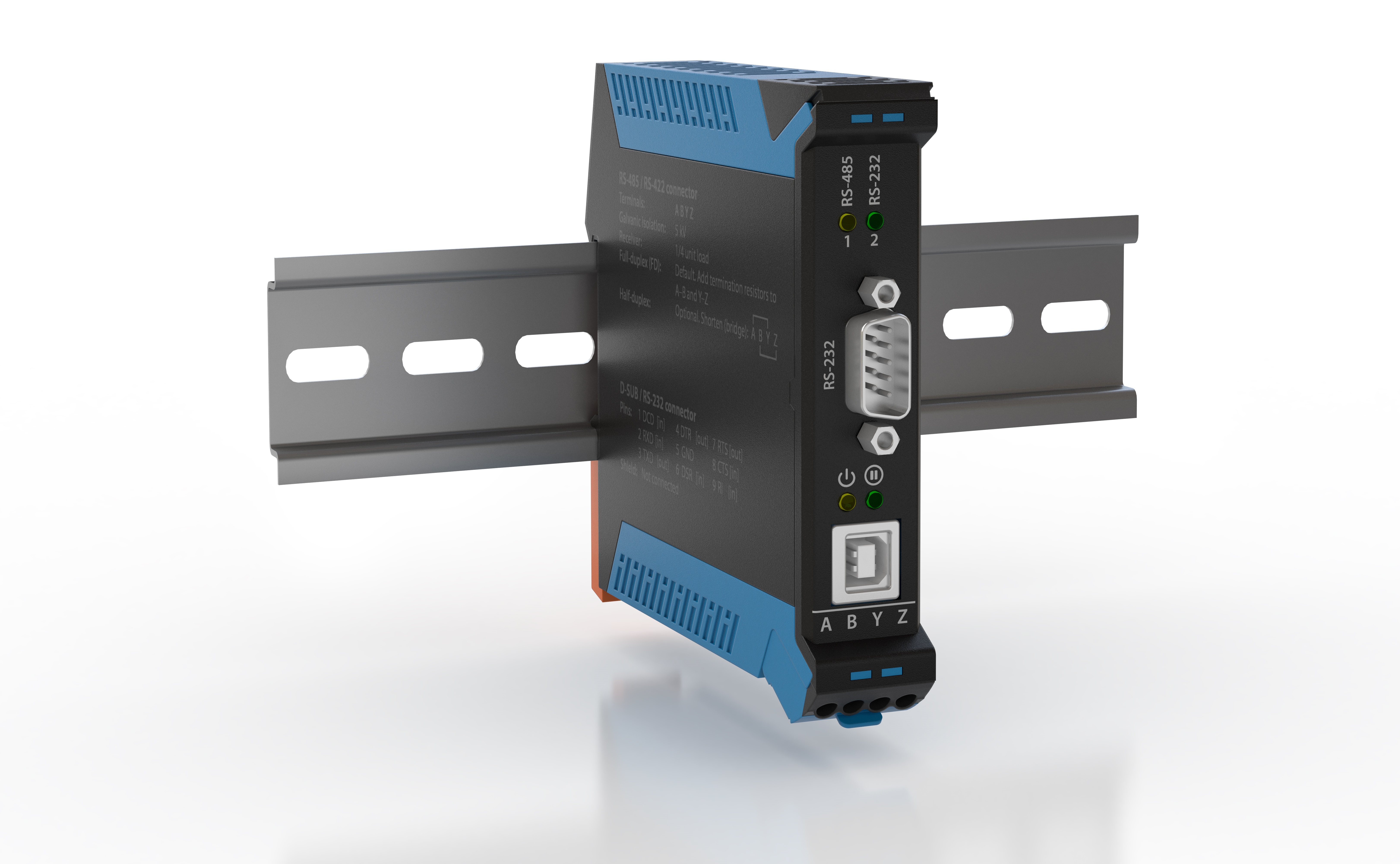 SU-302 introduced - Serial to USB data converter for industrial environments.

primos relaunched. primos is now a certified Apple® AirPrint® Server.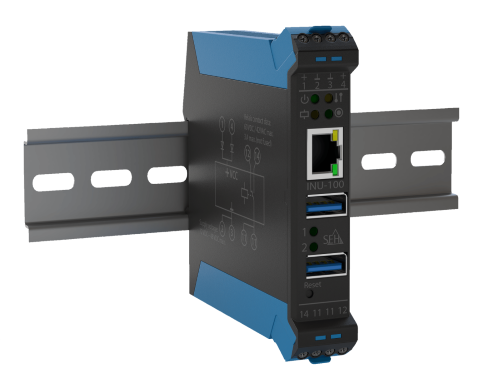 INU-100 introduced. The INU-100 is SEH's first device server especially made for industrial environments.
myUTN-2500 introduced. High performance device with 3 USB 3.0 SuperSpeed ports USB and port 3 as charging port (e.g. for mobile devices). The myUTN-2500 Deviceserver integrates almost every USB device into all common network types - the fast and easy way.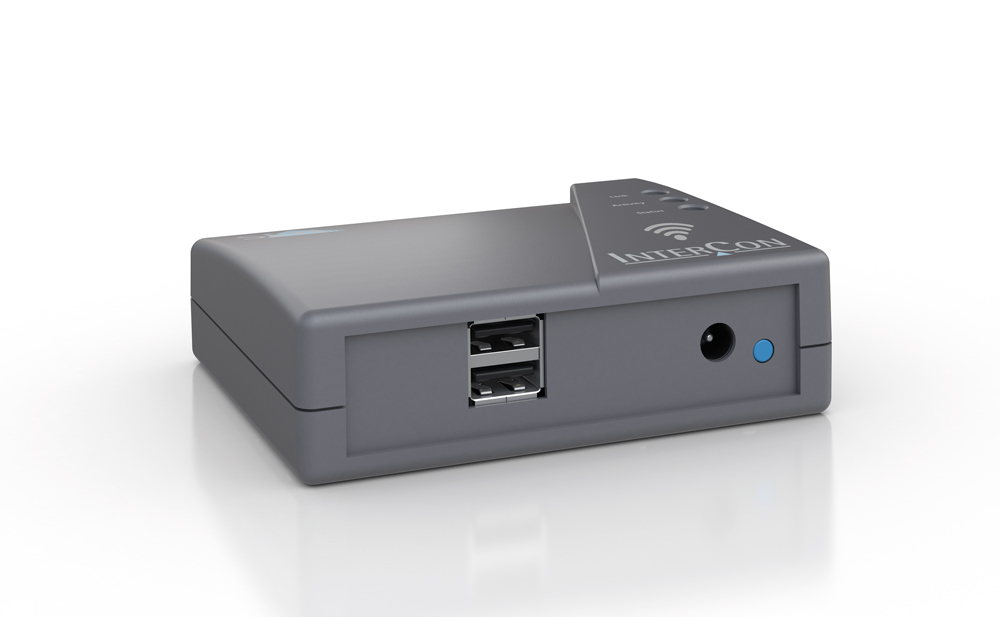 PS-55 introduced, The PS55 is the ideal solution for using up to 2 USB printers or multifunction printers in your WLAN network easily and comfortably. You can even use 5 devices if you use a hub for connector expansion.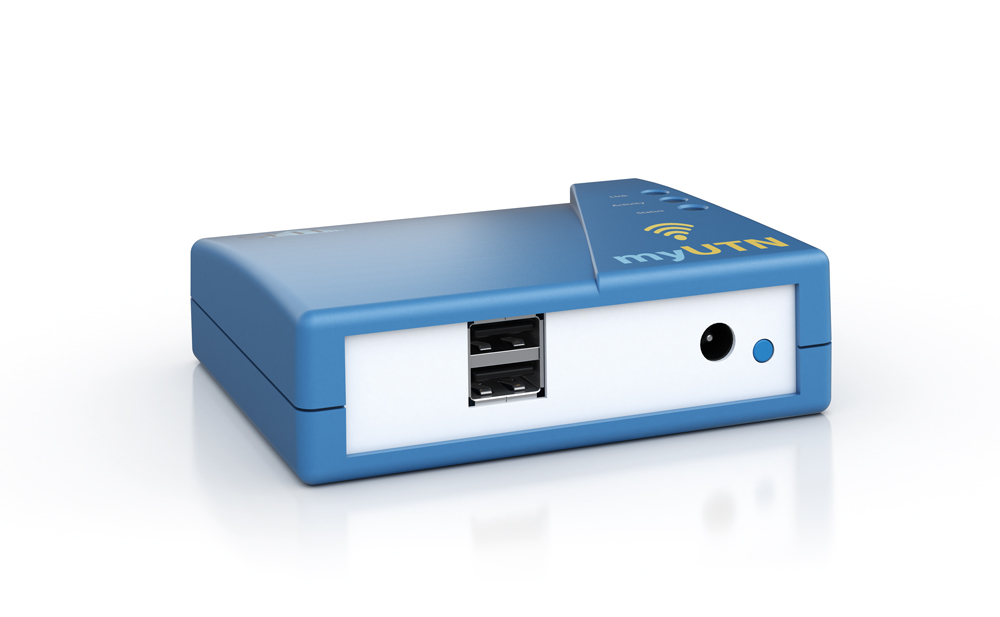 myUTN-55 introduced - 2 Port Deviceserver
Make USB devices available over the wireless network, Wi-Fi Protected Setup for simple and easy installation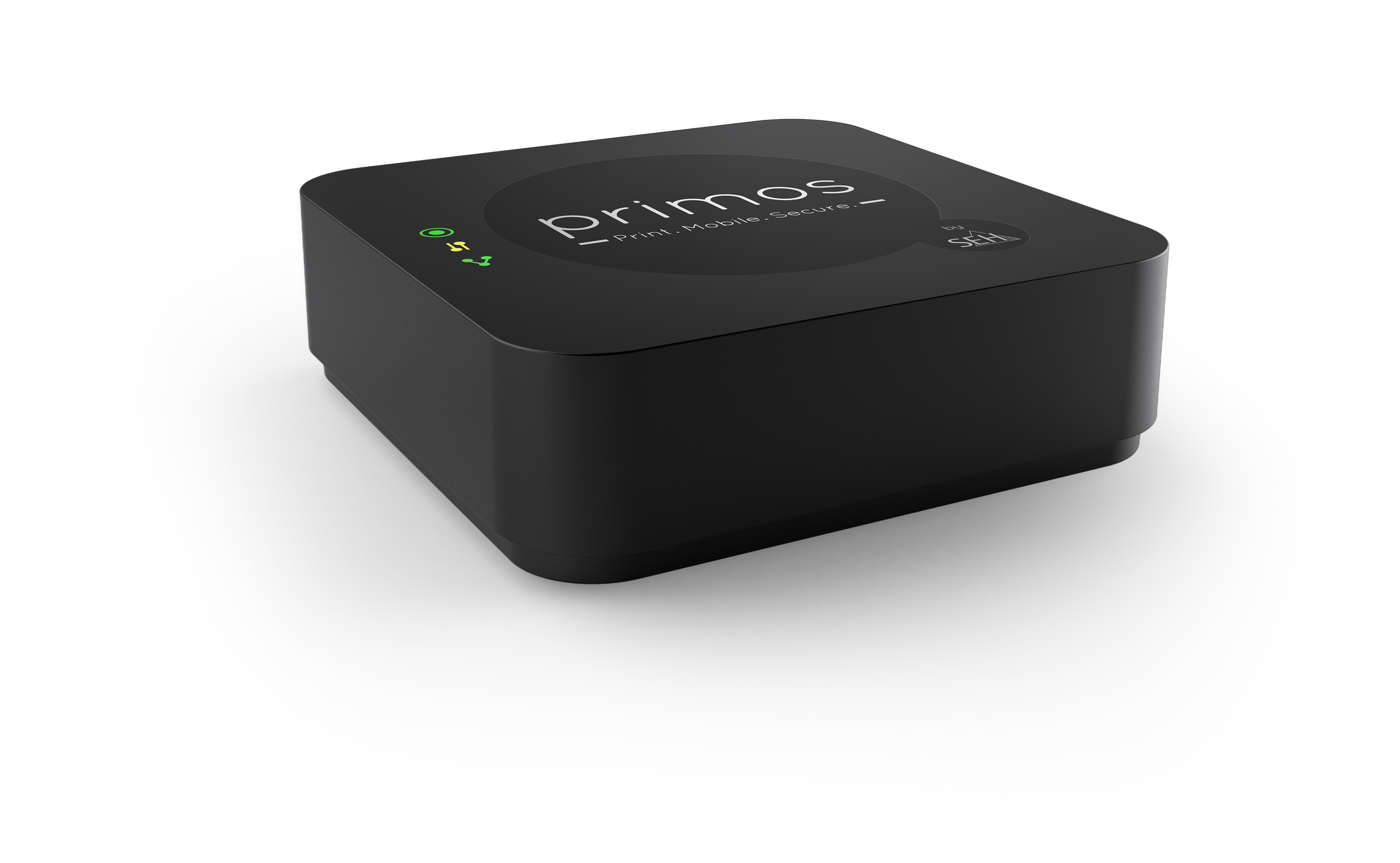 primos introduced.
Print jobs through primos stay in the company network and do not get transferred via internet or other cloud mechanisms. All print jobs are secure with point-to-point encryption. During the entire transfer from iOS device via primos to the printer, the data is encrpyted. This ensures that sensitive information can neither be read nor changed during the entire process. With primos it doesn't matter what kind of printer you have, its brand, nor whether it is AirPrint capable or not. You just print directly over the network. It doesn't matter whether you are in your office, in a meeting or in a colleague's office: primos users can print company-wide not only in their own network but also in sub-networks via Wide Area AirPrintTM. With primos you are able to connect to and print from up to 10 network printers (including 1 USB printer).
myUTN-800 introduced - 20 Port Dongleserver.The myUTN-800 Dongleserver is designed especially to make up to twenty USB dongles available via the network. It is perfect for large-sized companies, data centers and cloud hosting service providers. It offers many functions for simplifying the utilization and management of dongles.
myUTN-250, the follow-up model of myUTN-150, is the first USB device server worlwide with a USB 3.0 SuperSpeed port, on top of two USB 2.0 HiSpeed ports.
SEH introduces the new and unique File Access Server mySND-120. With an SD card reader and a USB port this device enables the simple and secure usage of storage media across the network.
myUTN-50a is the follow-up model of SEH's first USB Device Server, the myUTN-50. The new model is ultrafast and compatible with Gigabit Ethernet.
With the release of the Mac OS X version of the UTN Manager software SEH makes its myUTN product range available for Mac users, too.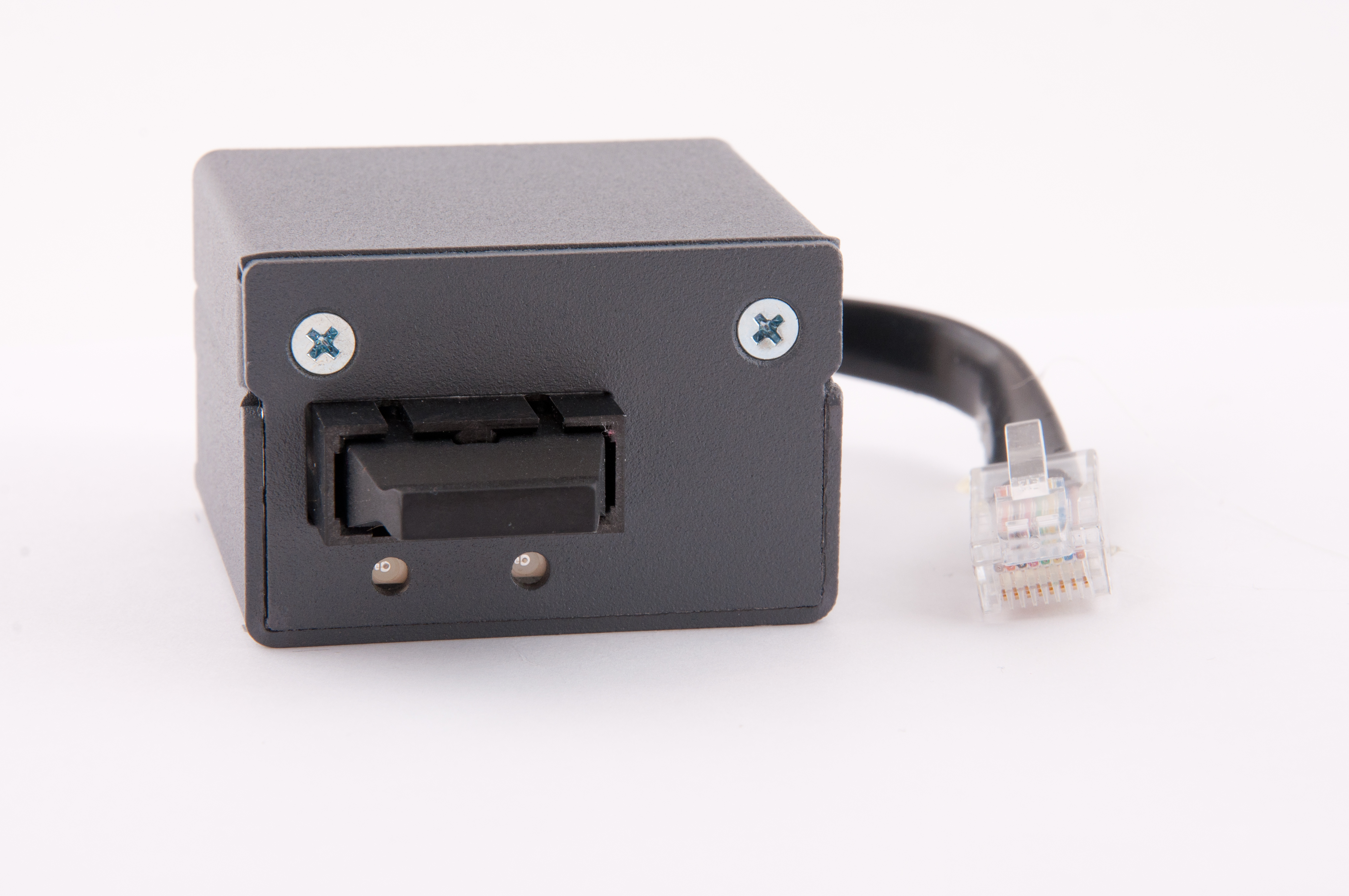 SEH introduces the special integrated fiber adapters FC126 and FC1126, developed in close cooperation with HP for attaching HP LaserJet Enterprise printers to fiber optic networks.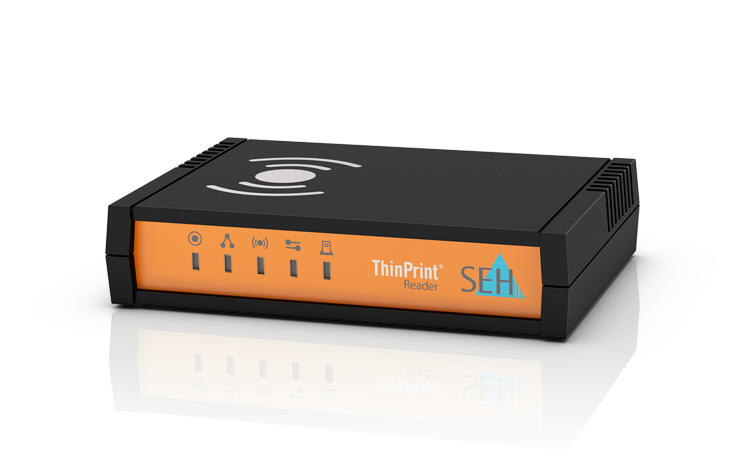 ThinPrintReader TPR-10 introduced
SEH presents software SEH Analytics
SEH introduces myUTN-120 SDCardserver, a USB device server with an extra SD card slot
The new generation of ThinPrint Gateways is introduced with TPG-25 and TPG-65
SEH presents myUTN-130 Scannerserver
Introduction of the 3rd generation of print servers: High speed print servers consisting of just four components; the heart being the highly integrated S5 ASIC - developed by SEH
Opening of the Japanese office
Launch of the first internal 802.11b WLAN print server worldwide
Implementation of ThinPrint® technology in all InterCon print servers
Introduction of the SOHO BaseLine print server
Presentation of the fourth generation of print servers: support of high speed standards
such as USB 2.0 HS and 802.11g Wireless LAN
Presentation of the second generation print server appliance, the ISD300
Presentation of the prototype of the Output Monitoring Device OMD
Opening of the Japanese Support Centre
Foundation of a wholly owned subsidiary in the US
Presentation of the ThinPrint Gateway TPG60
Implementation of IPv6 into the 4th generation of print servers
Implementation of UTN (USB-to-Network) into all USB print servers of the PS series for sharing GDI printers and non-network-enabled multifunctional peripherals in a network
Launch of WLAN print server PS113 for Citizen POS printers
Introduction of Gigabit Printservers for Ethernet/Fast Ethernet and fiber optic
Launch of the USB device server product line myUTN
Introduction of a new ISD series: ISD4x0
myUTN-80 Dongle Server introduced
New hardware revision of ISD300/300-PoE/300-SSD
Foundation of SEH Computertechnik GmbH by Christian Sturmhoefel, Joachim Sturmhoefel, Rainer Ellerbrake and Peter Herden
Development of hardware and software products on customer request
National sales partner for Kyocera printers in Germany
Initial contact with the printer industry