All management and accessing of USB dongles via the Dongle Server is done using the 'UTN Manager' software tool. The UTN Manager is installed on all clients from which access to USB dongles is intended. Every Dongle Server within the network will be found automatically and you can add it to the device list. After adding a Dongle Server to the device list, you see all connected dongles, as you can see in the screenshot above. Activate a dongle with a simple click, and the dongle is connected to your workplace as if it were locally connected. You find the installation file for UTN Manager in the download area.

In server environments, you can take advantage of the "UTN Service". During the UTN Manager installation, simply select the "UTN Service" extension when prompted. With UTN Service running, dongles are available via the system even before any user logs in.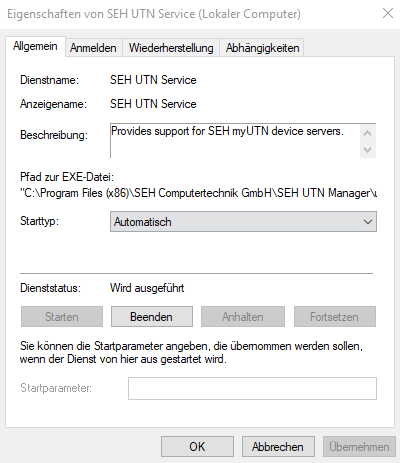 Utilizing the UTN Manager via Command Line
Simplify your work with USB dongles! The command line function gives you the opportunity to run everything in the background. Simply start your dongle protected application – that´s it! The dongle is automatically connected and will also be disconnected automatically after closing the application. The Action Wizard leads you through every single step of the setup.