Keep your dongle safe with our security features!
Choose Your Type ff Access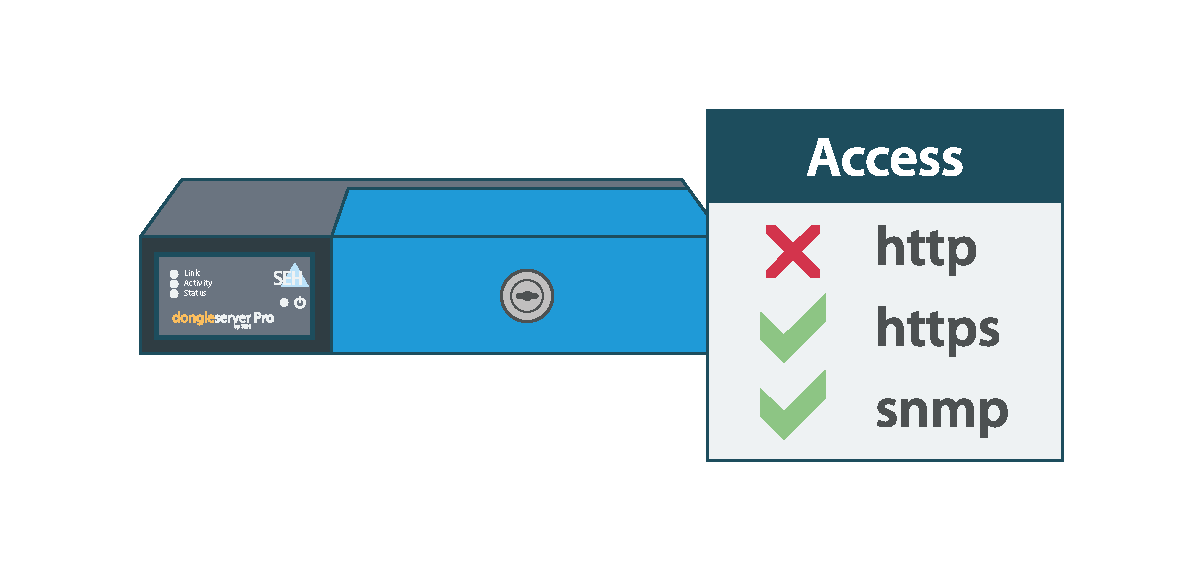 The device access function allows secure access from each client to the Dongle Server. Define the permitted type of connection to the myUTN Control Center via HTTP/HTTPS. You can also protect the administrative access to myUTN Control Center with a password or either allow or deny access via VLAN address.
Control Your Ports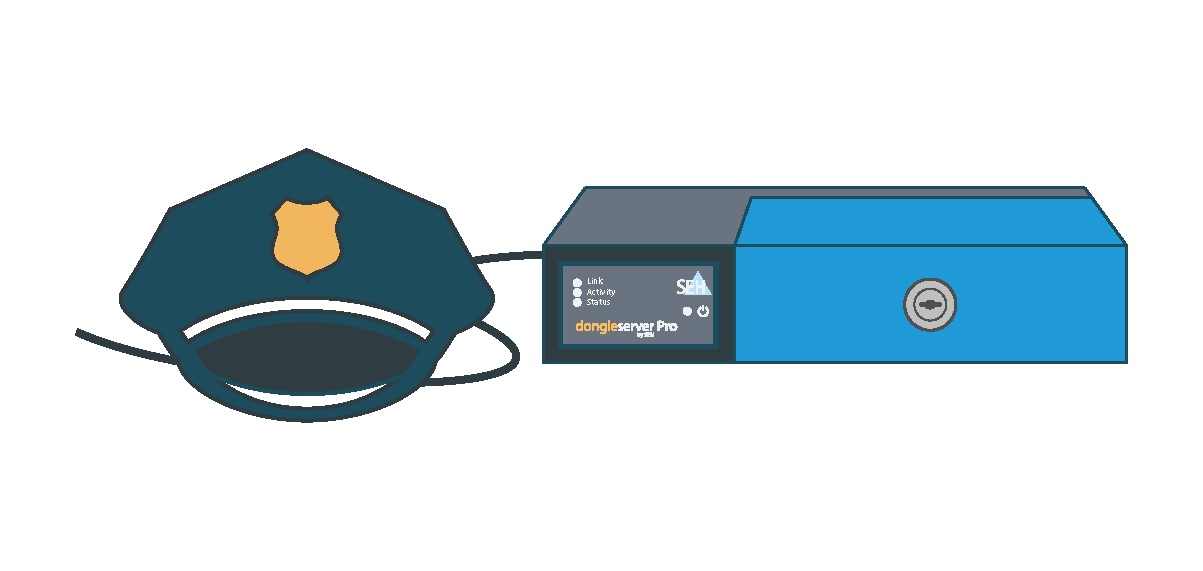 You can control access to the Dongle Server. To do so, various TCP port types on the Dongle Server can be locked. Network elements with permission to access the Dongle Server can be defined as exceptions and excluded from being locked out. The Dongle Server only accepts data packages from network elements defined as exceptions.
Using Dongles with Virtual LAN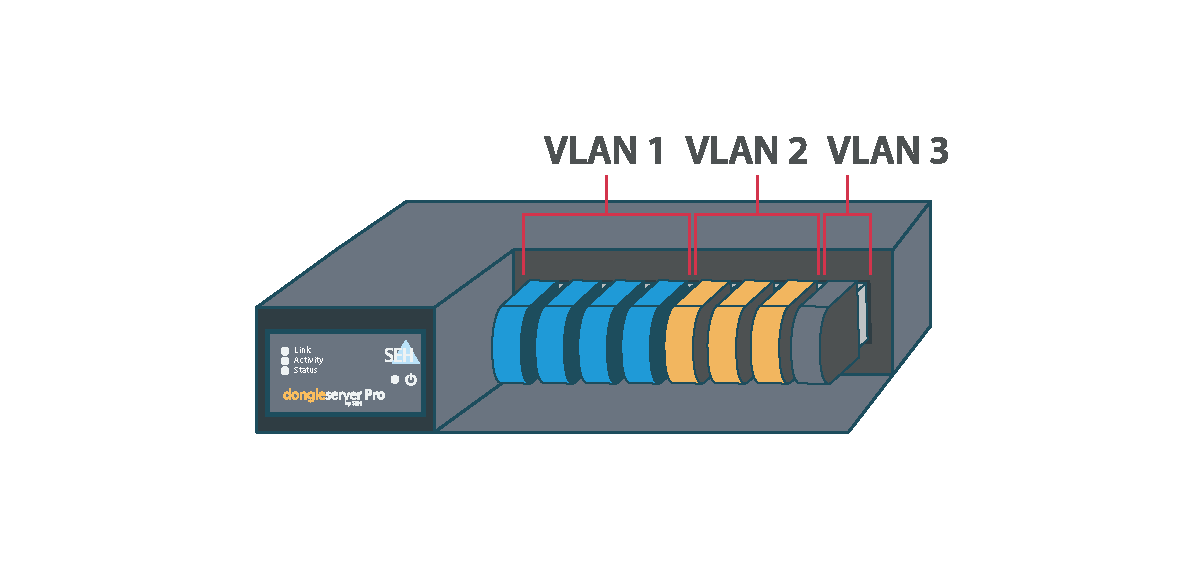 The Dongle Server supports VLANs (Virtual Local Area Network). It is often useful to divide a physical network into VLANs for performance and security reasons. Such VLANs can also be used to control access to dongle-protected software. In this way a specified user group can be give access to specific dongle-protected software licenses.
Be Authorized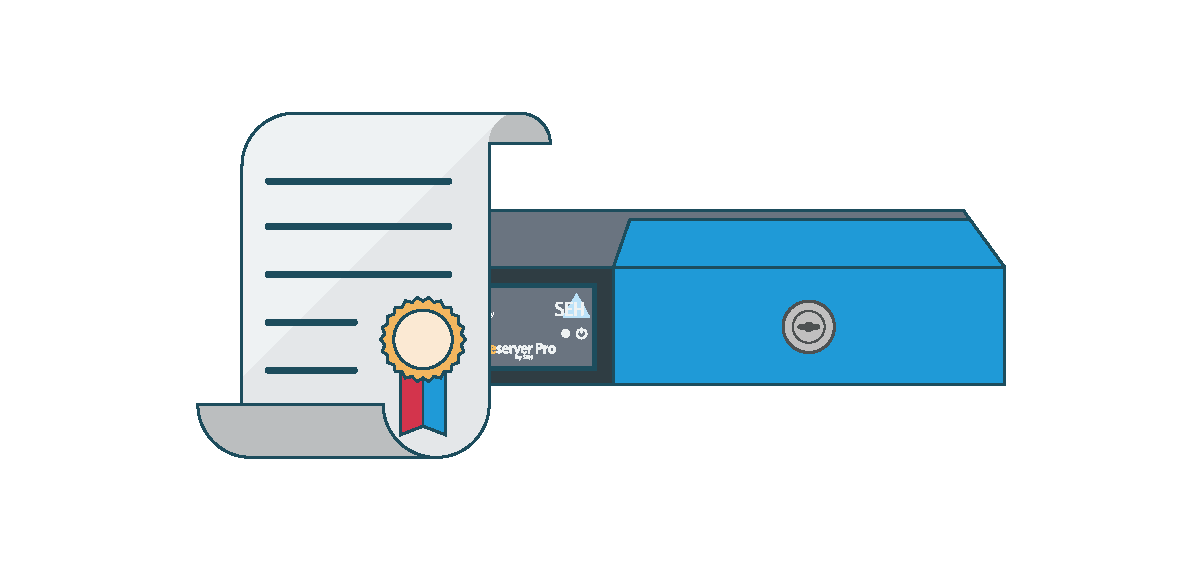 The Dongle Server comes with its own certificate management. Certificates can be used in TCP/IP-based networks to encrypt data and to authenticate communication partners. Certificates are electronic messages containing a key (public key) and a signature.
Always Know Who is There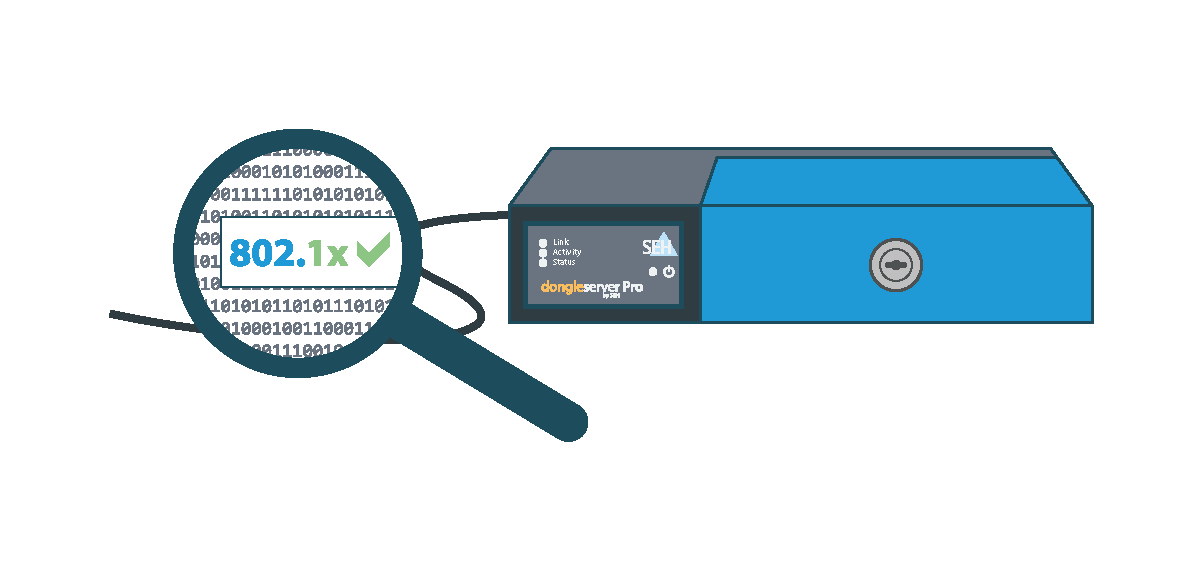 Authentication methods protect a network against unauthorized access. The Dongle Server supports various authentication procedures.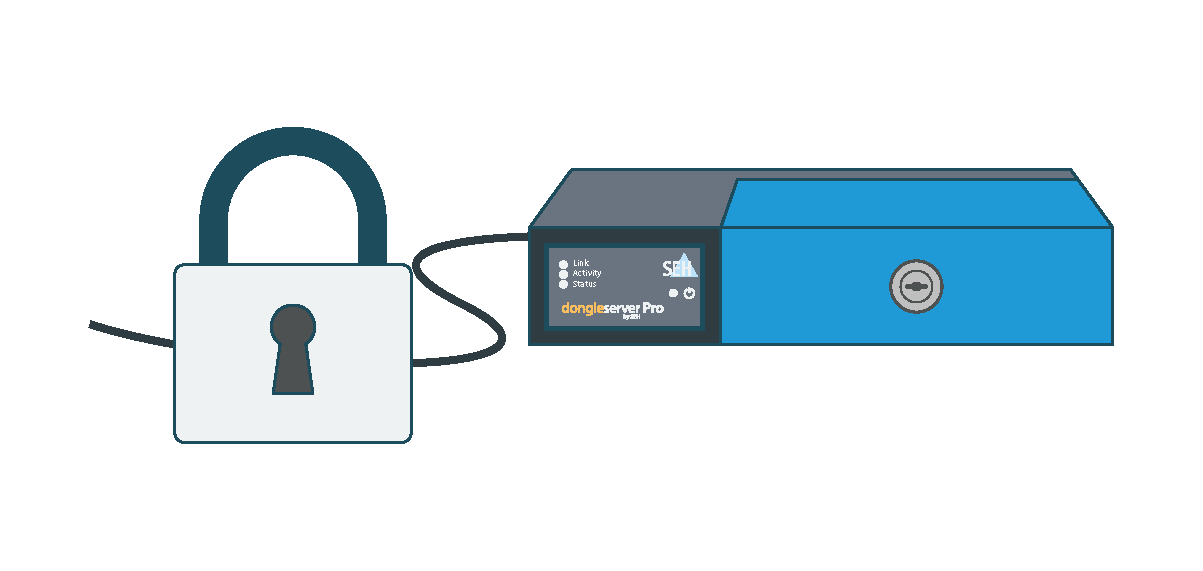 Benefit from extra security by encrypting the transmission of your USB data. You can activate or deactivate this encryption for your ports – it takes you just one click
Always on the Safe Side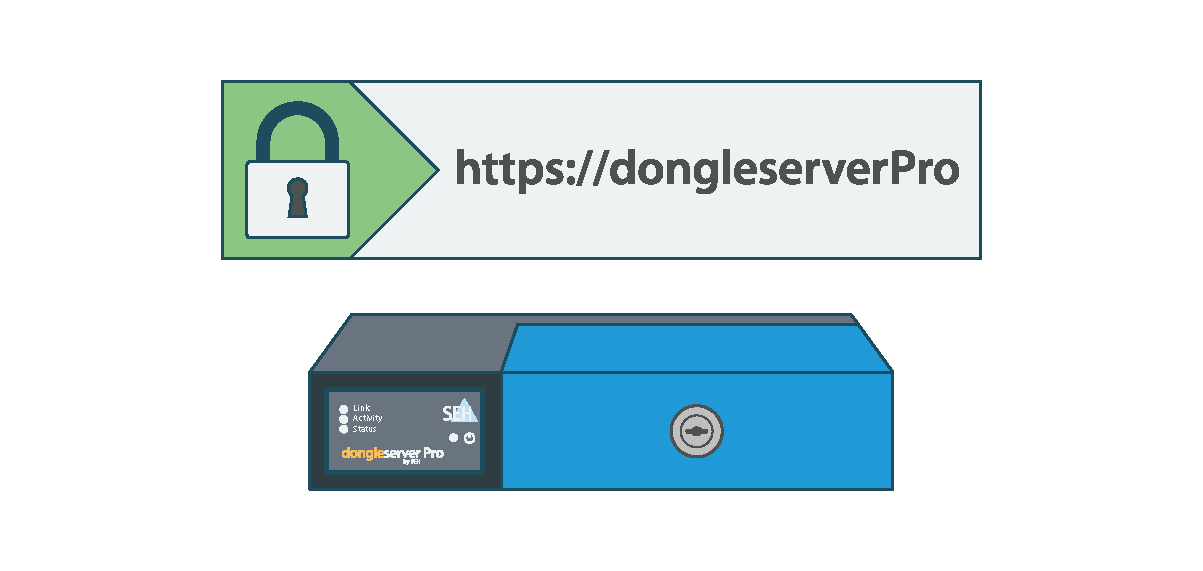 Web access to the myUTN Control Center can be secured by selecting the permitted types of connection (HTTP/HTTPS).
If HTTPS is exclusively chosen as the connection type, the administrative web access to the myUTN Control Center will be protected via SSL/TLS. The cipher strength is defined via the encryption level.
Choose Your Encryption Level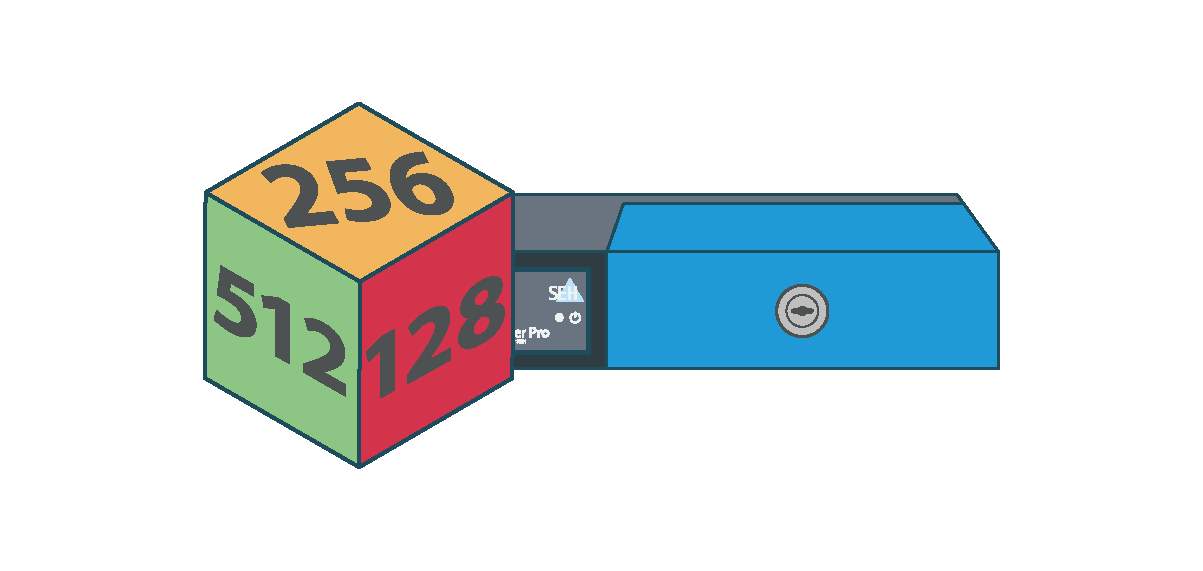 With SSL / TLS a certificate is required to check the identity of the UTN server. In a so-called 'handshake', the client asks for a certificate via the browser. This certificate must be accepted by the browser. URLs that require an SSL / TLS connection start with 'https'.