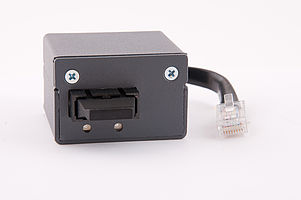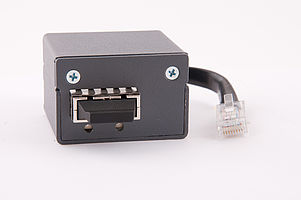 Printing in Fiber Optic Networks – A Perfect Solution for HP Printers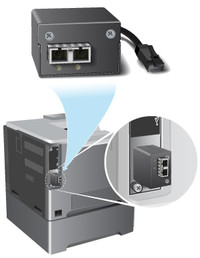 Fiber Converter FC1126 for Gigabit Ethernet FC126 and FC1126 are integrated adapters for connecting HP printers to fiber optic networks.
There are many media/fiber converters on the market, FC126 and FC1126, however, are essentially different:
Developed in close collaboration with HP, both fiber adapters are specially designed for HP's LaserJet Enterprise range.
FC126 and FC1126 are permanently installed on the printer. All connectors are within the printer. This prevents potential eavesdropping and the safety of the fiber optic network is maintained right up to the printer. This built-in adapter maintains all of the printer's features – everything remains as it was.
No external power supply. All necessary power is provided by the printer.
Technical Data
FC126: 100BaseFX Fast Ethernet (IEEE 802.3)
FC1126: 1000BaseSX Gigabit Ethernet (IEEE 802.3)
Connector: SC (Type: MMF; 50/125 μm, 62,5/125 μm)
Extras
Fiber Adapter FC126/FC1126:
Fiber Adapter FC126:
Fiber Adapter FC1126: