Here you find the SEH Company logo in its two different forms. The first version is the standard colored logo, to be used in colored advertisements, on posters or banners, etc.
The outline version of the SEH logo is to be used if planed to be displayed in a monochrome publication.
The SEH logo is available in a scaleable EPS format and as a high 300dpi resolution TIF format. Click on the file format of your choice to download a ZIP file containing the logo.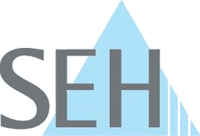 Color Specification:
SEH blue: 30% Cyan / HKS47, 30%
SEH grey: 75% Black / HKS92, full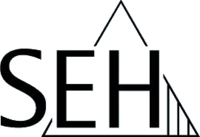 Colour Specification:
Black on light backgrounds
White on dark backgrounds